Celebrity Q & A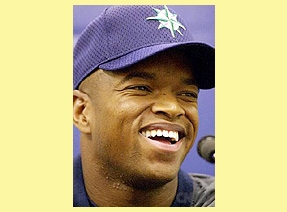 In celebration of spring and Spring baseball training in Arizona, our next celebrity feature is a local baseball celebrity!

Albert Martin, born November 24, 1967 in West Covina, California, is a former left fielder in Major League Baseball. He played most of his career as uniform number 28 for the Pittsburgh Pirates.

He now resides in Scottsdale, Arizona.

To learn about the foundaition Al Martin supports and promotes go to www.bsmartfoundation.net.


Where is your favorite place to eat?

My favorite place to eat in Arizona is Pinnacle Peak Patio.

If you have to pick a favorite dessert, what would it be?

It's a toss up between Banana Cream pie and Strawberry pie. I love them both.

Any favorite food traditions with family?

My favorite traditions with food is a big turkey at Thanksgiving with lots of stuffing.

Do you cook? And if so, What do you like to cook?

I travel a lot but when I do cook, I like to cook Italian because I love the flavors Italian cooking combines. The favorite italian food item is lasagna.

What's one of the most important cooking ingredients you can't do without.

Garlic. Without it, Italian cooking is just not Italian.
back to main page
Videos The Journey of My Eggcellent Egg