Find a Farm Product:
No results for your search
Videos
The Journey of My Eggcellent Egg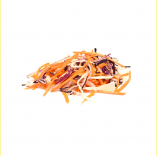 Featured Recipe
Mustard Coleslaw
Combine the grated carrot and chopped cabbage in a large bowl. Mix the last five ingredients together and pour over the cabbage and carrots and toss well. *The flavor is much better after it has sat in the fridge for a couple of hours. *Also, my mom never really measures ingredients, so feel free to adjust according to your taste! My favorite thing about her coleslaw recipe is that it isn't your typical classic coleslaw that is sweet and slightly tangy. Rather, hers is a mustard slaw, so its super tangy!
videos