Celebrity Q & A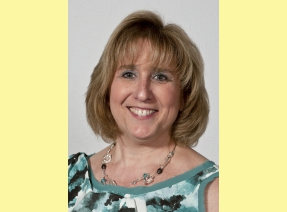 Ilana Lowery was named editor of the Phoenix Business Journal in August 2001. She had been managing editor of the paper since 1999.

Ilana joined the publication as a reporter and projects editor in 1995. As a reporter she covered banking and finance, travel, aviation, tourism and sports business.

Prior to The Business Journal, she was an editor for Independent Newspapers Inc., a community newspaper chain based in Scottsdale. Before moving to the Valley in 1989, Ilana served as a reporter and editor for Pulitzer Newspapers in Chicago. She also worked as a scriptwriter and associate producer for the NBC-TV affiliate in Chicago.


A 1986 graduate of the University of Illinois, Ilana earned BA degrees in Mass Communications and English.
Currently, Ilana serves on the advisory board of the WellCare Foundation and is a member of the Hon Kachina Board of Governors. She also is a member of the prestigious women's professional associations Charter 100 and Central Phoenix Women.
In addition, Ilana is a long-time supporter of SleepAmerica Charities, the Arizona Heart Association and the Southwest Autism Resource and Research Center. She also serves as a guest lecturer at Arizona State University's Walter Cronkite School of Journalism and Mass Communications.
In 2005, she was honored as a Woman of Distinction by the Girl Scouts Arizona Cactus-Pine Council and in 2008, she was honored with a Woman of Distinction award by the Crohn's and Colitis Foundation of America – Southwest.bio here.
Ilana's Twitter: @ilowery
Illana's Facebook:
www.facebook.com/ilanalowery
What created your passion for cooking?

My mother taught my sisters and I how to cook — and bake! She was a typical Jewish mom who made all of the traditional foods and passed those recipes and traditions down to us. Since then, I've always loved being in the kitchen and replicating those dishes for special holidays and family dinners. That love of recreating a little piece of my history led me to try new and different things for my husband and myself.

Where is your favorite place to eat?

There is a little neighborhood Thai restaurant on the Westside at 35th Avenue and Bell Road that is so authentic and yummy. The service is great and the owners are wonderful. It's called Touch of Thai.

What's your favorite thing to cook?

It's time consuming, but my grandmother's stuffed cabbage recipe is amazing and so good!

What's your favorite Dessert?

Anything that won't cost me a week's worth of Weight Watchers points. If I had to pick something more decadent, I'd say crème brulee.

What ingredients can you not do without when you're cooking?

I'd have to say low-sodium chicken broth and butter!

What's the most basic advice you give when you're talking to someone about cooking?

1. Make sure to preserve one or two family recipes so you can pass them down to your children. 2. Don't be afraid to try to things with ingredients that you've never heard of, particularly vegetables. 3. Collect recipes that you think might be good try and actually try them! Don't stockpile them in a folder that you never go back and look at.

Share your thoughts about Arizona agriculture?

There are tons of farmers' markets and organic farms throughout Arizona that are so much fun to visit. We always try to go to one or two new ones a year and frequent a couple neighborhood farmers' markets religiously.

Any advice about food and nutrition?

Since joining Weight Watchers, it is amazing to me how many more (healthy) options are available to you when you eat and cook with more fruits and vegetables. I wasn't a big fan of certain vegetables as a kid — or at least I didn't think I was, but what they say is true about developing a taste for something as you get older. In a million years I never thought I'd be a fan of brussel sprouts or squash.

What do you consider unique to Arizona when it comes to food, restaurants and/or anything related?

I think the entrepreneurial spirit is strong in our local dining world. I love that we have so many local chefs that are really celebrities in our community such as Beau McMillan, Eddie Matney, Chris Bianco, Mark Tarbell and Christopher Gross, to name a few. Now we are seeing a whole new generation of up-and-coming restaurateurs such as Julian Wright, owner of Fork & Dagger Development, a restaurant group that includes Tempe's Handlebar & Grill, Canteen Modern Tequila Bar and La Bocca Urban Pizzeria.
back to main page
Videos The Journey of My Eggcellent Egg