Celebrity Q & A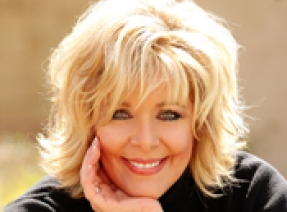 Our local celebrity for December 2010 is
Jan D'Atri
! From trained concert pianist, restaurateur to media maven, D'Atri is a force to be r
eckoned with. She's also an "aggie" by heart. Or rather, an advocate for agriculture.

We're pleased to highlight her here on Fill Your Plate! And, she loves to cook! With great insights, we ask her some special questions below.


Charities she supports include
Inflammatory Breast Cancer
Friends for Life Animal Sanctuary
What created your passion for cooking?

Stress. At some point I realized that chopping, dicing, slicing and hammering on chicken cutlets for scaloppini is VERY therapeutic and the perfect panacea for a crazy, hectic schedule. Once I discovered the "healing" properties of cooking, I never left the kitchen! (Well, and it didn't hurt to have a gourmet chef for a Momma, either!)

Where is your favorite place to eat?

I should really lie right now and tell you that my favorite place to eat is some high end dining establishment. But truthfully, a PB and J out by the chicken coop watching my eight "girls" cluck around is about as close to heaven as it gets. If I can't have dinner out by the coop, I think it would have to be a restaurant called Le Tre Sorelle on the water in Positano, Italy! They make pizza in the shape of a heart!

What's your favorite dessert?

My Momma's Rum Pie. To this day, nothing compares to it! I also love soft Snickerdoodles and am still looking for the perfect recipe!

What are your holiday traditions with food?

Oh, this is a no-brainer. Being the classic Italian family our holiday food tradition includes:
1. Spending days cooking.
2. Spending the first part of the day eating.
3. Spending the last part of the day complaining about how much we just ate.
4. Eating some more and talking about what were having for breakfast while fighting over the last few Momma's homemade Ravioli's.

What's your favorite thing to cook?

I think my favorite thing to cook is homemade chicken soup because I've got it down to a delicious science. I love to give it away more than I love to cook it, too! Next would be my homemade apple, peach and berry pies.

What's the most basic advice you give when you're talking to someone about cooking?

I can't stress it enough: If you fail to prepare, prepare to fail. It was the advice my Momma taught me years ago. Most of the stress we have in the kitchen comes from not reading the recipe several times and really understanding the process and not having all of the ingredients on hand and prepped before you start cooking. It has made all the difference in the enjoyment level of cooking for me.

Because of that golden rule, cooking is now a relaxing recreational activity. The other bit of advice is not to worry that something didn't turn out. You'll have roughly about 8,000 more chances in an average lifetime (based on three meals a day) to bang out some killer recipes, so sit back and enjoy the ride! You always have PB and J's to fall back on!

What ingredients can you not do without when you're cooking?

The usual suspects: fresh garlic, good olive oil and sea salt and unsalted butter.

I've also learned how a squeeze of fresh lemon can brighten up so many dishes.

What else would you like to add?

The kitchen is absolutely the heart of the home. We hear that all the time, but it's so, so true. It's where life happens. It's where hearts are healed when they're broken. It's where stories are told, retold and passed along from generation to generation. It's the one room in the home where all of the senses come alive: taste, touch, smell, sight and sound! No wonder we always gather there.

Don't let a mother, father, daughter, son, grandmother, grandfather, aunt or uncle leave without grabbing a recipe or kitchen memory from them. It's amazing how much philosophy of life we can learn while waiting for the pasta water to boil!
back to main page
Videos The Journey of My Eggcellent Egg