Find a Farm Product:
No results for your search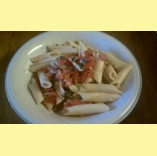 Featured Recipe
Tomato and Basil Pasta Salad
Dice tomatoes and place in a large bowl. Add remainder of ingredients except for pasta. Cover and refrigerate for at least 30 minutes. (Longer the better) Add pasta and toss together. Serve and enjoy.
videos